Various print media has covered our stories of success and struggle since our inception. And the same has been tried to cover under this section on our page. Our Founder and Managing Partner has also been interviewed by some media.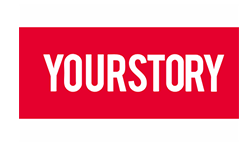 myFin advisor in an interview with YOURSTORY discussed how the highly efficient financial and consulting services are provided anywhere and anytime.
myFin advisor along with Consultants Review discussed how important it is to have a good family financial doctor and how myFin acts as one.

Identified as among one of the top 10 financial startups by the Silicon India Start UP City, myFin advisor discussed how cost-effectiveness can meet professionalism in the field of financial advisory.

myFin advisor was selected among the "THE 18 Innovative Startups" by Insights success. The company has been able to provide path-breaking services in financial advisory market.
myFin advisor, a successful financial advisory, promises to provide exceptional services and advices to help you in every step of your financial planning.