Being pioneers in e-financial advisory services in India, and probably also in the world, myFIn Advisor is a leading and ambitious company in financial services field catering to all businesses as well as individuals and families across the world to invest in India.
Run by an IIT Bombay graduate who has 25+ years of experience in personal finance, the company boasts to be one of a one stop shop for all financial needs. Catering businesses as well as Individuals and families for any kind of financial consultation till the execution of the advices given.
We have an intention to be client's high-performance growth partner of choice for her wealth creation.
For Individuals And Families
Our company emphasizes on "wealth creation by investments" to achieve "financial goals". We not only advise resident Indians but also non-resident Indians (NRIs), Persons of Indian Origin (PIOs) and expatriates with their investments in India based on their permissible legal limits . We help our clients set up, plan and achieve her financial targets and answer their individual queries.
A client can contact us wherever they are and whenever they want – over phone or mail. Our investment advices are quality and time-tested and based on the client's risk appetite.
Our aim is to be your "Family Financial Advisor".
Bringing "Financial Prudence" amongst our corporate clients is our prime objective. We try to bring in structured and well-informed financial decisions to them along with getting properly secured and insured directors, employees and projects.
Making our corporate client an independent and financially self-reliant, debt-free company is our prime motto.
We also help training their employees also to be financially self-reliant and financially wise and able to invest gauging their own risk appetites.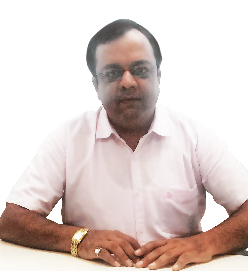 "I should be incapable of drawing a single stroke at the present moment; and yet I feel that I never was a greater artist than now. When, while the love"